Manchester United 1960s Signed Football Matt Busby Paddy Crerand Tony Dunne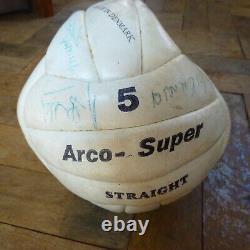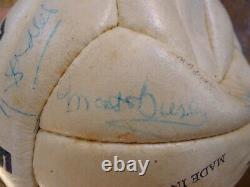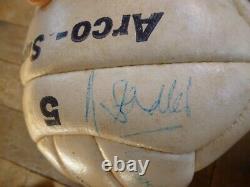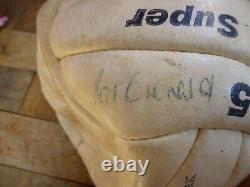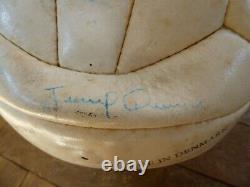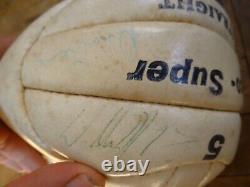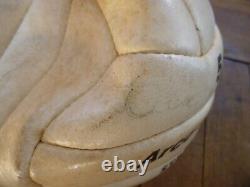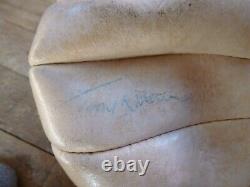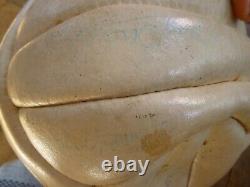 This came from a relative and I can't tell you too much. I can say it looks to have been signed by a united team from the 60s. There are some names I haven't been able to work out and some are pretty faint but I spotted Matt Busby, David Sadler, Pat Crerand, Tony Dunne etc. It's a bit grubby as you can see but I didn't want to disturb the signature so I didn't wash it. It would be a nice little project to give it a clean and identify the rest of the names.
I guess the rubber inside has perished and fallen apart because there is a fair bit of something rattling around inside it.

---