MUFC Hologram COA 2012-2013 Manchester United Squad Signed Ball x16 Inc. Rooney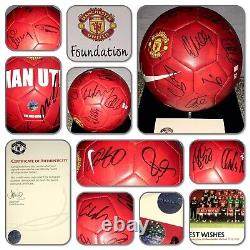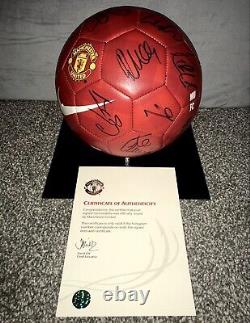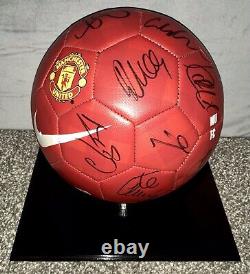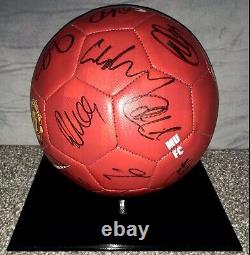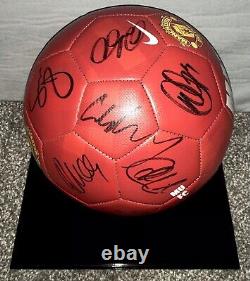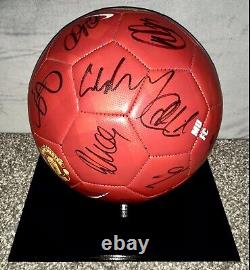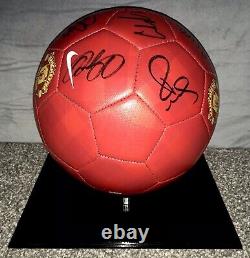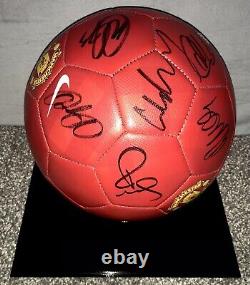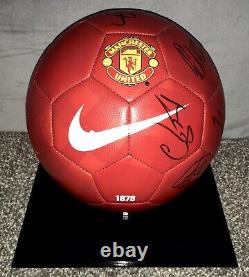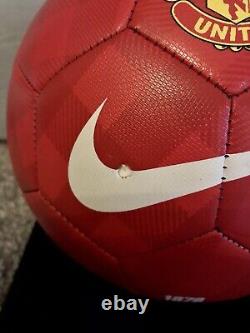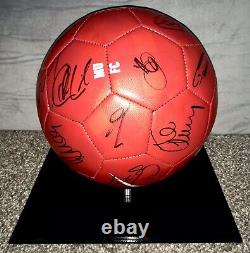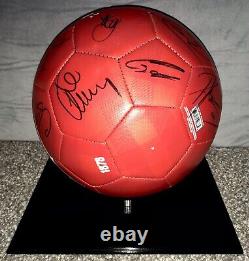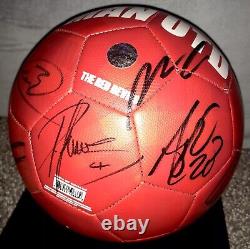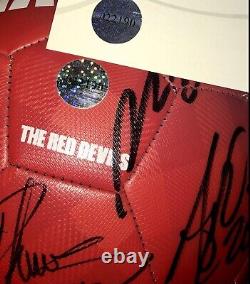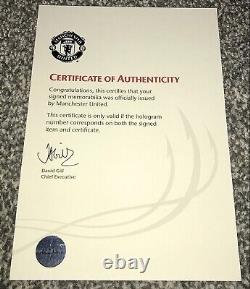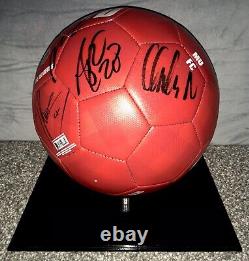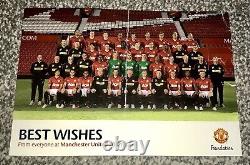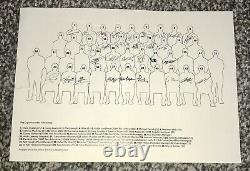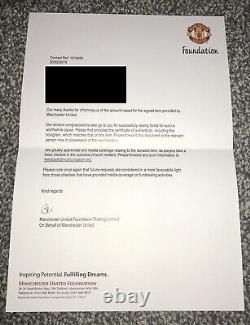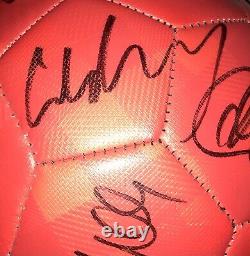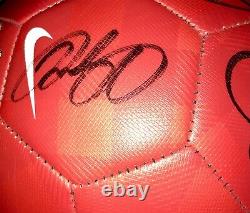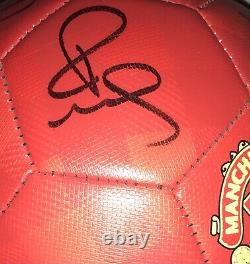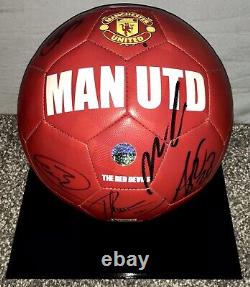 At Authentic United we have over 15 years experience in passionately collecting genuine autographed football memorabilia. The majority of our collection includes an official Certificate of Authenticity from the football club; usually with unique, matching holograms on the certificate and shirt. When collecting signed memorabilia we try to obtain as much information as possible about the origin and include proof of authenticity where possible; including letters from the club or certificates from the company who original obtained the autograph.
Please feel free to send a message if you have any questions about the item. Details of the item are below.
Alex Ferguson's final season in charge at Old Trafford. The football has been signed in black marker pen by 16 players including De Gea, Giggs, Rooney, Van Perise, Scholes and many more. Also included with this item is an official Certificate of Authenticity featuring a uniquely numbered hologram sticker; which exactly matches the sticker on the football itself. There is also a letter from the Manchester United Foundation with information on how this was obtained as well as a'Best Wishes' card from MUFC! I have identified all the players who have signed the football, as below.
The football inflates perfectly and would look amazing on display. Please note the tiny chip in the Nike tick on photo 9. Doesn't affect the football at and it doesn't cover any autographs.

---