Wayne Rooney of Manchester United Signed Football Boot Autographed Display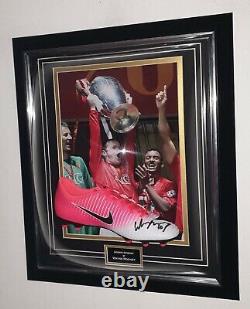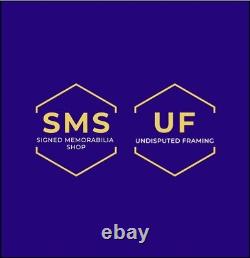 WAYNE ROONEY Signed Football Boot Display CERTIFICATE From AFTAL DEALER. Complete with Display Frame and COA. Here's your chance to own this stunning Signed WAYNE ROONEY Boot complete with Frame. The "Autograph Fair Trade Association" (AFTAL) was formed by a group of acknowledged autograph dealers, with the intention of stamping out the market in fake items and ensuring that the customer is able to find dealers that they can trust. Inclusion in AFTAL is proof of each dealer's commitment and professional competence.
Simply put, there is no reason as to why any honest dealer should not become an AFTAL approved dealer, but many reasons why some could never become an AFTAL approved dealer. The FRAME has been made by our master framers.
The picture does no justice and once seen in real life people will be amazed. If you have any questions you would like to ask me feel free to contact me direct. Have a look at some of our other fantastic sporting items which include. VAN PERSIE GIGGS ROONEY CARRICK Tyson Maradona Pele Lennox Valentino Rossi Ali Holyfield Cantona Eubank Benn CALZAGHE Haye.
Ian wright Gazza and many many more.

---